Whirlwind week...and Run #1
Last week was insane. Sorry for the drop off, but it was. I was up at 5 err morning to get ready to make the hour long drive down to KC to help with exams at
'high risk' schools
. And me w/out my conceal and carry license. Eeek. Anyway...I survived...AND our crew got SO much done that they don't need me this week. I'm not bummed about that.
However I did miss something...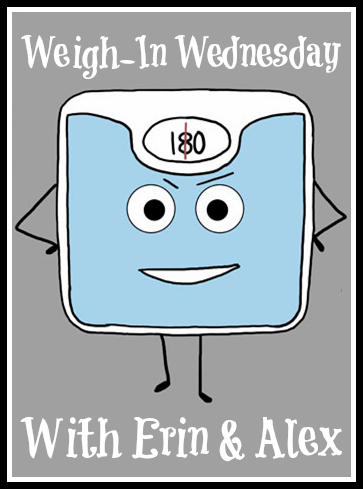 I'll tell ya, it wasn't great. And honestly I don't expect this week to be better, my eating has been TERRIBLE b/c I let my stress level determine what goes in my mouth. <---BAD habit.
So for week 2- 5/8
186.2
it's down a measly .4 from
Week 1
. I was pissed and disappointed, but I know it's up to ME to do it and obviously I wasn't doing something right. Despite the fact I had salads for dinner like 3 days that week..should have been worth at least a COUPLE pounds. Come on.
I have been semi-successful in my original goal of stopping it w/the soda. The only soda I had was one that my anti-soda husband brought me, and it was barely carbonated, all natural,
DRY lavender
...it was aaaahhhh-mazing. Seriously..not only did it hit that soda button I needed, but it tasted like a spa in a bottle. So relaxing and delicious. And I wish I was getting something for the HUGE thumbs up I'm giving them..but I'll settle for the fact that I loved the soda like crazy.
Beyond that it's been coffee, water, or tea. I miss the bubbles, man. And told Hubby last night that I think the reason I'm eating more is b/c I'm wanting soda. But I'm going to try to stick with it.
On Saturday morning I woke up early. I'd been used to getting up at 5 and my body naturally woke up at 10 til 5 and said "get out of bed" so I did. And I watched Silver Linings Playbook. Loved it. When it was over, Hubby and kids were still asleep, so I decided to put on some sneakers and walk. We live out in the country, to we gravel travel, but still. My IW went with and so did my shuffle...
It was more walking than running (or jogging), but for the mile or so that is our driveway/gravel road, I took little bursts of running. I'll track the actual measurement of it so I'll know..but the point is
I got out and did it
. And on the last leg, I ran, then I walked down our long-ass driveway.
Bradley Cooper spitting
the whole way. What is it with running that makes my mouth turn into a rancid Niagra Falls? Anyone else do that? Anyway?
That afternoon we went out for a combo Mother's Day/We'll be out of town for Hub's birthday lunch at
Bristol
, it's one of Hub's favorites and I'm liking it alot too. Then we stopped and got a
shit ton
a lot of plans for the garden. We planted when we got home.
Sunday (Mother's Day-happy happy to all Mama's/Mama's to be/Mama's in their heart)-the Hubs and kids made me a gigantic breakfast and to prove I loved it I ate, and ate, and ate. I got wildflowers picked out of our pastures, some fishing (I caught a snapping turtle, made me pee my pants a little), and some sun burn on my cheeks.
I made my Mother in Law a pie and she called later to tell me "Thank your husband for the pie for me". Some things I just CAN'T win.
I'd gotten Ma her favorite fast food earlier in the week and had told her then that was her 'present' and she lurved it. I had a good phone convo with her that day about Ma's day and the obigatory call yesterday as well. Things were good.
This post turned into War and Peace. Sorry, guys. But I had a lot to catch you up on.